Last night, as a last hurrah before my youngest brother gets married, the five of us siblings went out to dinner. Or dessert. It was late in the evening. Both were acceptable.
I'm sure we are completely annoying to everyone around us, but we think we're hilarious. Side aches and tears streaming down our face from the laughing. Terrible jokes, FRIENDS references…lines from movies. Insults laced with sarcasm that are only funny, somehow.
I don't think we talked about anything serious the entire night.
My brother told me that he farted just before our waiter took this picture. Because we're 12, apparently.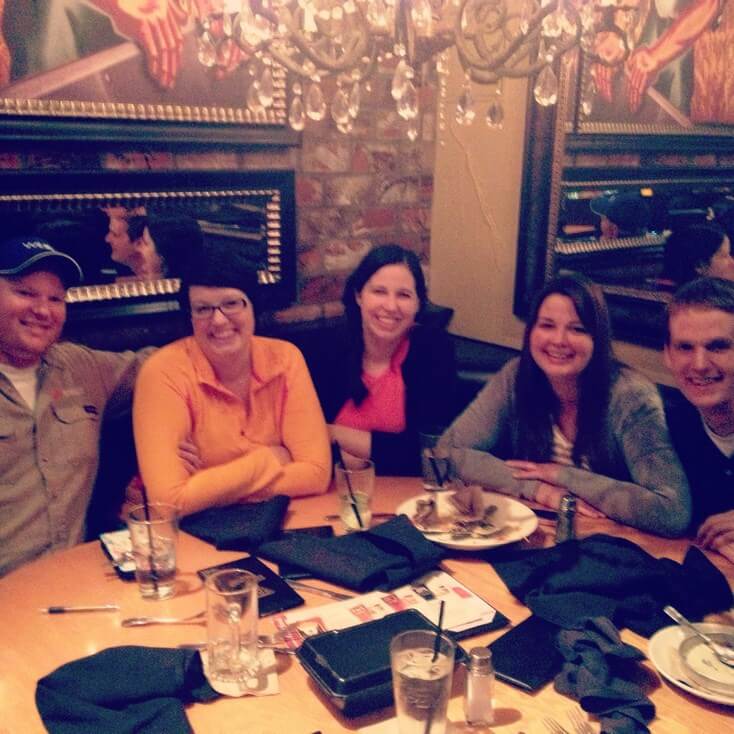 It's blurry and a little grainy, but this is one of my favorite pictures ever.
I know my parents didn't have an easy time raising five kids. Ginormous pain in the ass children that we are.
But holy crap, they did a great job.
And damn, are we funny.