Here's the thing: I'm having trouble writing. I wonder how many posts I will start before I actually finish one. Moving is a tricky time, of course. There is so much packing and cleaning and organizing. And then a move day that turns out to be one of the hottest days of all the years. And then there's the unpacking and the cleaning and the organizing. And then…well, not having internet, etc is hard. (YES I JUST SAID THAT DON'T JUDGE ME.)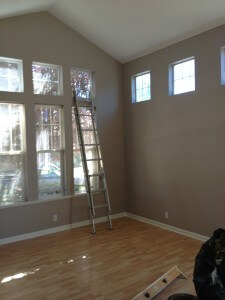 But I have to tell you…I couldn't have done this move without my amazing friends/family, I would be locked in the crazy bin. (I can't even begin to tell you how rad they are.) My husband was out of town the two weeks leading up to the move. There was the close of escrow to handle…the painters, the carpet guys…the finishing of the packing. The organizing…OH! And also, the two busy children that still have all their activities. I didn't love having my husband thousands of miles away. He hated not being there to help me with everything. Luckily, before he left, we got MUCH packed and organized. THAT saved my sanity. That and those amazing friends/family I was telling you about. Seriously with all the amazing.
I have so much to say about how much I love our new house and how much I enjoy having a place for my cute little family PLUS all of our special peoples and loved ones. I could probably write an entire post about how much I love the paint color we picked out. (And by "we" I mean "me and Sarah.") I've fallen in love with all the natural light that shows up at magical times. I have stories about an overgrown backyard that needs quite a bit of work, but how there's also a pool that everyone can enjoy.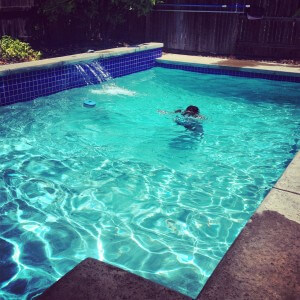 There is so much to talk about! But I can't seem to write an interesting sentence to save my life. I can barely keep my eyes open. I'm wishing I was still hanging out with my family. (I miss them.) I have so much on my mind; I'm not even sure where to start!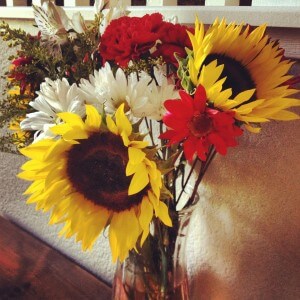 And so I'm grateful. I'm honestly and truly grateful for all that I have. For every friend and every family member. I'm grateful for my husband who handles so much. I'm grateful for my cute kids, even when they're being turds. I'm grateful for this beautiful new home where all my peoples are welcomed and loved. I'm grateful for an awesome job that allows me to pay for these things, even when my heart hurts that I'm not at home with my kids. I may have moments of doubt or exhaustion or frustration, but I am truly grateful.
Grateful…and also very glad that we are pretty much done with moving for a very long time. 🙂