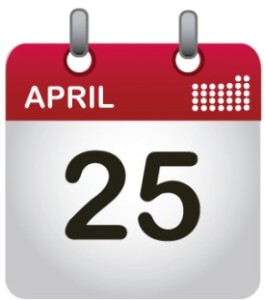 Today is my birthday.
Actually, I'm writing this on Tuesday so that is a total lie, but when you READ this, it will be my birthday.
Why am I writing my birthday happiness post on Tuesday? Mostly because I can. But also because I'll be spending the day outside and away from computers. I suppose this could all wait, but I have something I wanted to say. And I kinda wanted it to be on time.
You see…one of the most important lessons that I hope my kids learn from me is that happiness is a choice.
HAPPINESS. IS. A. CHOICE.
My life is not rainbows and unicorns. In fact, I must admit that my life is lacking in all things unicorns. I have bad days. Lots of 'em. I even have some pretty dark hours in those days. But I try really hard to not let those days define me. I try to actively search for those things that remind me of my happiness. That improve my happiness. Or help me find my happiness when I've lost my way. And even if we have to "fake it 'til we make it" I will always choose to be happy.
It's not easy.
But it is important.
And it is absolutely my responsibility and my choice.
The week isn't over, and I still have some happy to share, but I'm grateful for this week of happy. I'm grateful that I've been able to usher in my birthday with a little silliness, joy and happiness. Life isn't perfect by any stretch of the imagination…but choosing to be happy sure makes it all worthwhile.