For the past four or five months, I've been compiling a list. A bucket list of sorts. But it is all about things I want to do before Beezus goes to college. (Also, I just went and counted. I haven't had a sunrise/sunset, talked about college moment in eight posts. I'm not saying it's a record, I'm just saying it's an improvement.) I spent a LOT of hours working in an office when she was younger and missed A LOT of important (to me) events. Let's just say that creating a College Bucket List is a way for me to focus on what I CAN do before she's off to college instead of what I can't go back and change.
And listen. I know that sending kids off to college isn't hard for everyone. Or maybe other people just handle it better than I ever will. But I have LOVED making this list. I don't want to be holding on to regrets when I'm already having a hard time letting go. And YES, some of these trips will have to be when she's home from college on summer break, but let me pretend I can get this all done in a year and a half.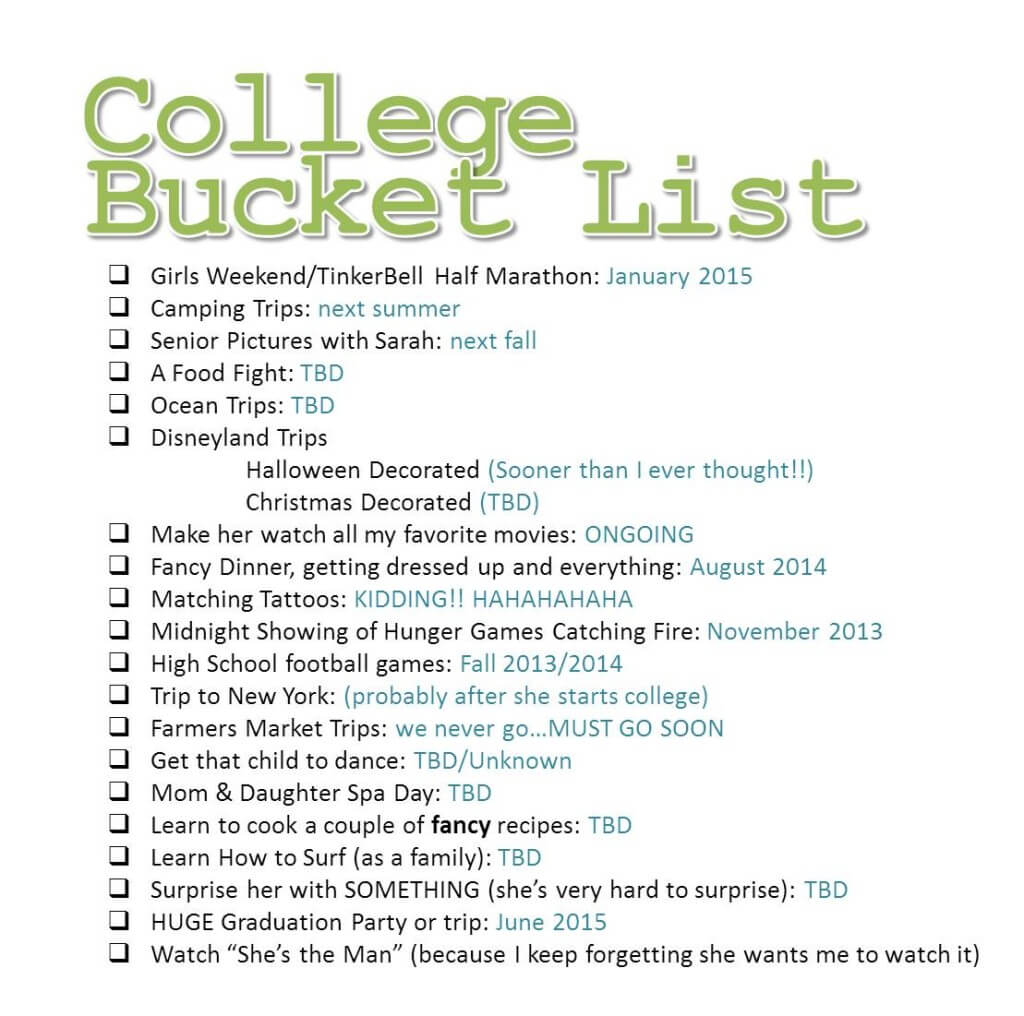 I will probably revise this as we go, but I love that I already have things scheduled or at least know the time frame that some of these things will happen. I guess, like many things in my life, if I have a "TO DO" list, or a plan, it almost feels like it's all going to be ok. I mean, I'll still be a weeping mess once the day arrives, but I feel a little less out of control. I feel like these are going to make some pretty damn awesome memories that we'll all remember.
I have a few things coming up that I'm super excited to talk about. And putting this list together and on the blog helps me to be even more excited about all of it.