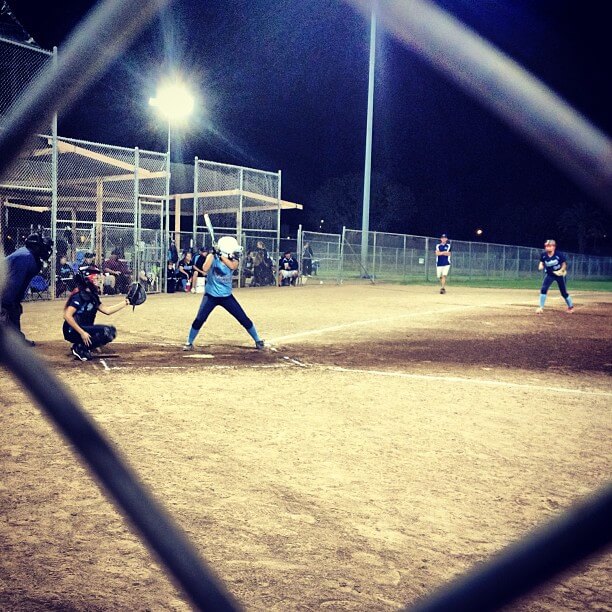 There's something about an "all hours of the day/night" Labor Day weekend softball tournament that makes you question everything about letting your child play competitive sports. Because I'm not joking. I really meant ALL. HOURS. OF THE NIGHT. And it's the reason why I'm not sure that I'll ever catch up on sleep or ever feel human again. It's also the reason I just found 17 typos in just this first paragraph alone.
For the record, I love my children. I love to support them in all that they do. But since even Beezus hates this tournament, I don't feel bad telling you how much I hate it, too.
Just to give you a visual that you don't want, the tournament starts Friday night. Beezus' first game wasn't until 10:30 Saturday morning. The next game? Not until 2am Sunday morning. And then another game at 5:30 am. The next game times depend on brackets and game scores, so we didn't find out until later Sunday afternoon that the next games would be at 10:30pm…and then the winner of that game (which was my kid's team) would advance to the next round. That particular game would start sometime around 12:30 or 1 in the morning. (And? Let's be honest…we were a little glad they didn't win that game because the Championship game was scheduled to START at 5am Monday morning. Ugh.)
Sounds fun, right?
After that first game Saturday morning, I spent most of the afternoon getting a few things done while making sure that Beezus gets enough rest. I also made arrangements for Ramona to stay the night somewhere so that I could go to the Saturday night/Sunday morning games. There wasn't really time for me to sleep because, well, because that's part of being a parent. There are still things that have to be done even if I know I won't be getting much sleep.
And I didn't.
At all.
All weekend.
But I will tell you that there are some benefits of being sleep deprived. Well, there are benefits to choosing to hang out with your kid instead of catching a few hours of sleep.
After the (very early) Sunday morning games, Beezus and I head out in search of waffles. And…probably Eggs Benedict. Because DUH EGGS BENEDICT. I had no idea how I was going to stay awake for this breakfast, but it was one of those times where there was no way in hell I was saying no. Sleep deprived hilarity ensued, but it was so much fun to have an early morning date with this kid. We may have been laughing so hard that nearly the entire restaurant turned to look, but that might've been my imagination.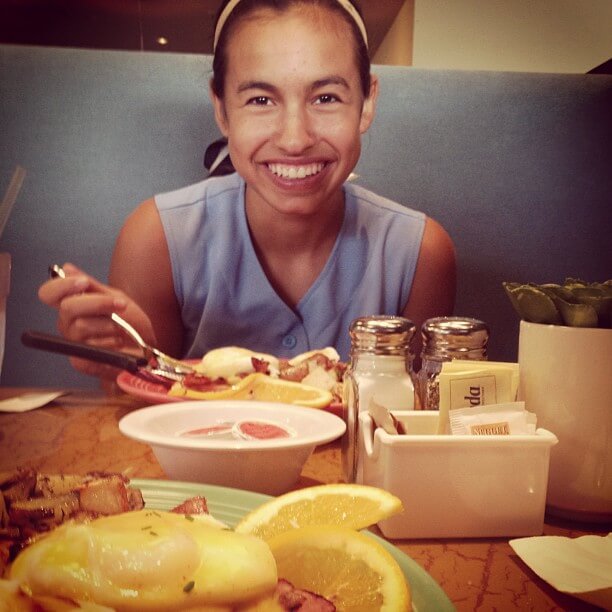 Now, because my kid burns thousands of calories a day with water polo and softball…and just regular life, I don't mind telling your that she pretty much hoovered all the food in front of her. I've never, ever seen her be the boss of breakfast. But that's a title she now has. She took no prisoners and showed no mercy. But the best part was as she took the last bite, she embraced her inner rock star diva.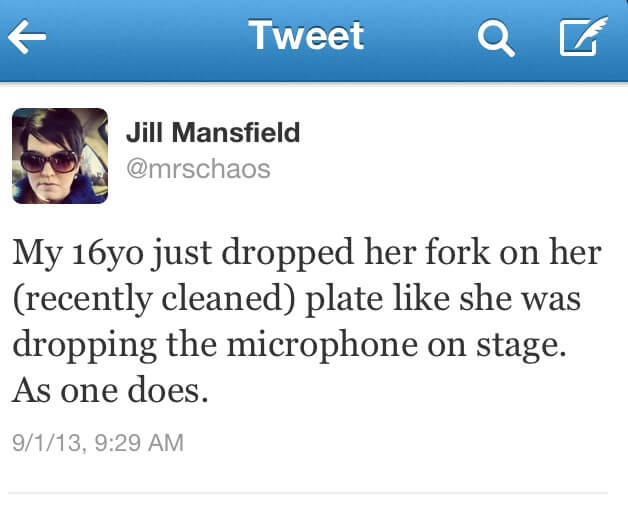 But not only does she drop her fork like a boss, she says out loud:
"And THAT'S how you do it."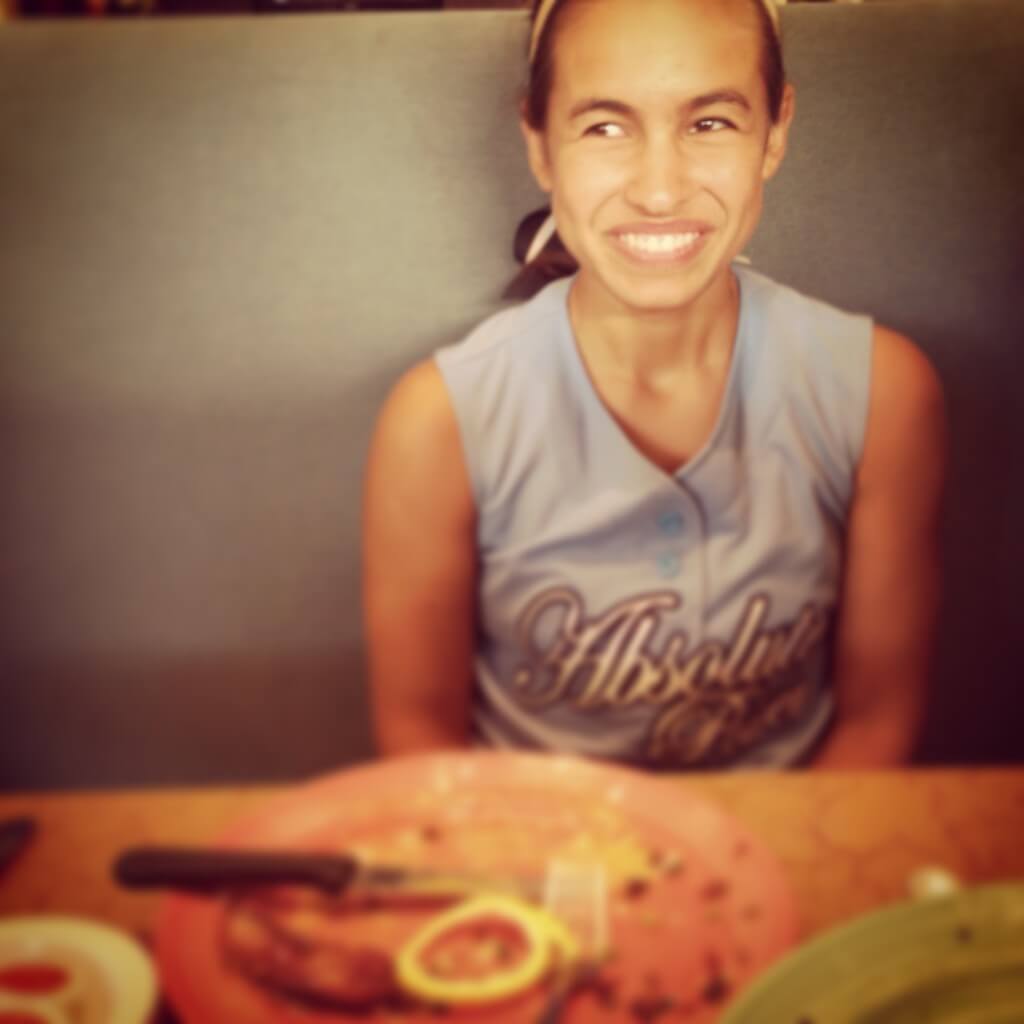 I almost expected her to add "bitches" to the end of that sentence. But she refrained.
Clearly she's a better person than I am.