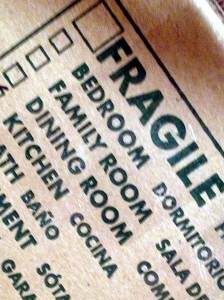 I have written and unwritten about seven different posts. None of my words seems to work. It's weird to have your heart filled to the brim and completely shattered and broken all at the same time. Being completely excited about a new adventure and then equally sad for the things that you already miss from the old adventure. Trying to be there for those in need while recognizing that I need to get better about asking for help with what I need. One, big life event is enough to drive anyone crazy…but having so many things all at once is incredibly overwhelming. And that is the understatement of the year.
It's just…a lot.
It usually helps to write it out. And I feel like if I could just write my way out of feeling like this, I could just focus on the (4,574,178,286) tasks at hand.
Now, if this was an after-school special, this would be the part where I'd have a spectacular meltdown and shave my head, or something. (Don't worry, I'm too vain for that.)
I think my mini-meltdown occurred yesterday when Nora just asked me how I was doing and I couldn't even really respond with anything that made sense. And for the first time in a really long time, I just let my eyes leak and cry for my friends who are hurting. And I cried for my own heart that is broken. And for the stress and anxiety and stress and anxiety that comes from so much to do, so many deadlines, and so much change.
It really is a lot.
I'm terrible at asking for help. But luckily I have the best of friends and family that call me out on my shit and tell me that they're on their way to help. Or put time on their calendars to help. Even if it's completely last minute and I just remembered I need someone to watch my dog when we'll be out of town for 24 hours. They're there. They're all there.
At the end of the day, I know that I can do hard things. And that everything will be ok even if things aren't ok right now. I know I am blessed beyond reason. I have the greatest family and friends on the planet.
I'm not going to sit here and say that I just wrote myself out of a personal crisis, but getting it off my chest helped. Admitting that sometimes life is just a lot to take helped. But most of all, reminding myself that I have the greatest people around me and who are there for me helped the most. I'm still living in a constant state of stress, but I can see the light at the end of the tunnel. And I have the coolest people ever walking that tunnel with me. I got this.