Here's what I'm going to tell you. When one of your dearests asks if you can take a Friday off to go wine-tasting, you are going to want to say yes. Because DUDE. Are you kidding me with this view?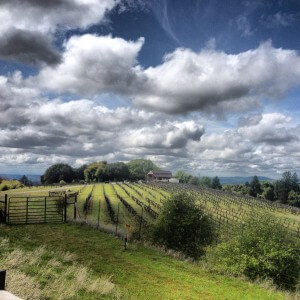 I have no business pretending I am any expert on South El Dorado County wineries and wine country, but I have to pretend I'm an expert on South El Dorado County wineries and wine country for a minute. Because it is so lovely up there, I just can't keep it to myself. That's rude.
Fair Play wine country is the best kept secret, let me tell you. I had no idea that this little wine country nestled in the Sierra Foothills existed.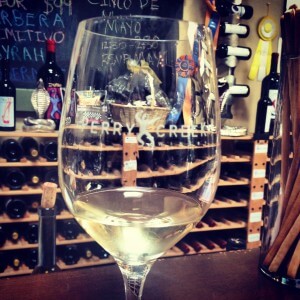 My dear Sara had a Living Social deal for a lunch experience at the Perry Creek winery in Fair Play, CA. What we didn't know before heading up there, is how amazing our experience would be. You started off with a couple of tastings before being lead on a personal tour through their winery. Our new friend Hadrian took us through the wine-making process. (We all seemed to geek-out on all the steps and information we learned yesterday. IT. WAS. FASCINATING. NO JOKE.)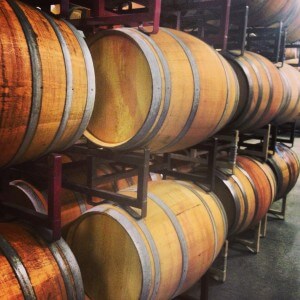 Once we made it through the various processes and visited the barrel room, we headed back down the hill to the tasting room for actual barrel tastings. Fascinating and amazing.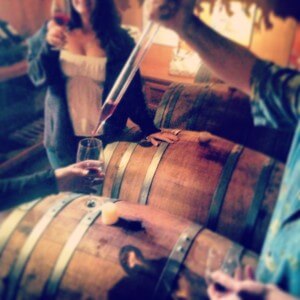 Ok, so I know that timing is everything. The four of us were scheduled for this deal, it was a Friday at noon and they were not overly busy…but it was so much fun. We had an absolute blast. Well taken care of…the wine is fantastic. And, word on the street, is that this tour is free to wine club members, or so I have heard. Harvest time is in September/October and I would love to go back and see some of the wine process in action. But can I tell you again how much fun we had?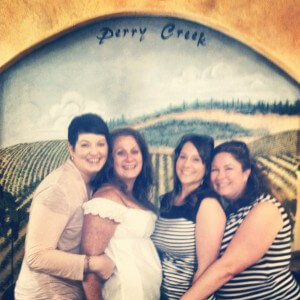 No one asked me to write this post…no one cares. But when you have such a great time in such a beautiful and stunning location, you want to share. I still can't get over how beautiful it was up there. There are so many wineries to visit and gorgeous views to see. Even on the ride home.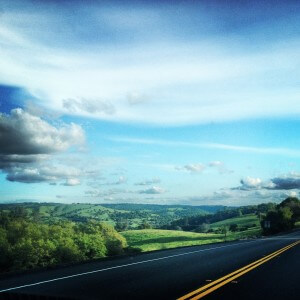 Seriously. Perry Creek and other Fair Play wineries? A must do. You'll absolutely love it.