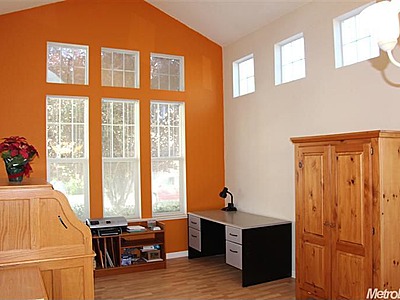 When we decided to put an offer on the house, we knew we would have some work to do. Every homeowner is…different. They probably loved their (horrible) orange and green and yellow colored (and sometimes sponge painted) walls. And, honestly, it sounds like it wasn't an easy time for them, so maybe the general care of the house and backyard was just too much for them.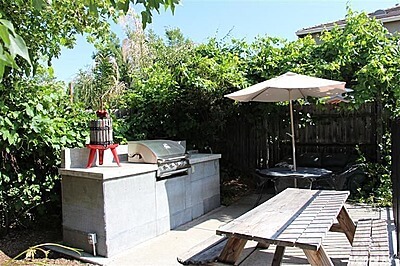 So we knew that for us to feel comfortable, we needed to factor in the various "home improvements" into our costs and into our offer. Looking back, I'm actually pretty surprised that we were able to look past all that we did. This was our fourth house that we had put an offer, so ignoring the ugly was meant to be. I'm just still not sure how we did it.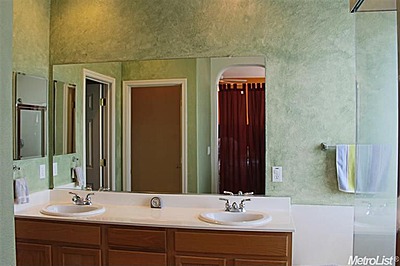 On the day that we got the keys, The Dude had already been gone for a week on his two-week business trip. (Yes, let that sink in for a minute. A super stressful time and I was flying solo? Yeah. I'm really not sure how I stayed as sane as I did.) So with my parents and family along for the ride, we walked into this new house that had just become ours. The painters and the carpet guys had already been scheduled for that next week, but we were excited to just be able to see the house. Except…as soon as I walked in, I felt more overwhelmed than excitement. I actually started to feel sick to my stomach and dangerously close to tears.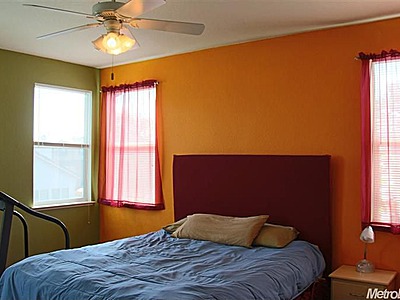 The house smelled…funny. The pool hadn't been taken care of since we had gone into contract and it was a GLOWING GREEN mess. Somehow I hadn't focused on the yard the few times I had been to visit. But now, all the fruit trees and grapevines and various other NEVER BEFORE TAKEN CARE OF plants were staring me in the face. And, well…fruit trees attract critters. Critters that scattered throughout the trees when the sun goes down. And now my stomach turned as I worried about mice in my (new) (but dirty/gross) house. I was so quiet as I surveyed everything that needed to be done. I had never before hired housekeepers…but now I was more grateful than ever that we had already made that call. I knew that if it had been me to do all the cleaning, the image of all the filth would've stuck in my brain as I tried to cook dinner or take a shower in a bathroom that was less than desirable. And by "less than desirable" I mean a shower that needed a degreaser (that's de-GREASER) to get the grime off. Yowsa.
I honestly don't know how I didn't have a panic attack right there in front of everyone. I guess scary quiet Jill was close enough. My mom could see the look on my face and I'm pretty sure she is what kept me sane. I did not lost my shit right then and there even though it was a very, very close call.
The next week was a blur of meetings with painters and carpet guys and regular insane life stuffs. I was lucky that we had decided on the carpet before The Dude had left on his trip, but the paint colors were up to me. Thankfully, I had a general idea what I wanted and a Sarah who talked me off of every paint-color-ledge there was. She also stopped by the new house to be there when I needed to meet with the owner of the pain company. He was an absolute ass and I'm pretty sure if she hadn't been there, I would've lost my shit. Another close call.
Moving and packing is hard enough. But since I was without my partner in crime, I had a lot to deal with all on my own. From wiring the remainder our down payment and closing costs to picking out paint colors. Getting the keys, and making arrangements for the carpet guys. Softball practices, etc for Beezus? A conference out of town? 4+ All Star games for Ramona? Just part of the deal. And it was a mess. An exhausting, messy mess of all messes. In a state of absolute panic, I called on the people who kept asking me how they could help. And I honestly don't know what I would've done without them.
This move was happening fast and I was about to get knocked over by the stress of it.
…to be continued…