About 9 or 10 years ago, I started blogging as an attempt to keep myself sane. That's a lot of pressure to put on one blog named after one of my favorite quote in Drop Dead Fred, but there you have it. Telling some of my life stories helped me to gain perspective and, more importantly, realize that I wasn't alone. I also wasn't as crazy as I thought I was. Or…maybe I was, but I certainly felt better after spilling my guts onto the interwebs. With everything I was going through, I used that blog as my punching bag and where all my snark or sarcasm lived and breathed. No one had to know. But the problem with blogging anonymously and then finding yourself not quite so anonymous, I started to feel pretty anxious about people I knew in real life reading my words. So I scrapped that blog and started a new one. And then another one after that. I believe it was the blog after that where I started to blog a little more "out loud" and where I allowed myself to be a little more vulnerable, even though there were people I knew in real life reading my words. Getting more comfortable in my own skin, I finally felt ready and was able to buy by own little internet real estate and name it Life of Jill. It had been a long time coming.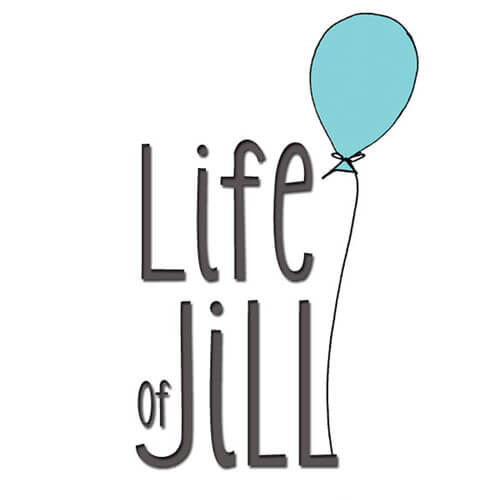 With a bit more experience at putting myself out there, especially being a part of Listen to Your Mother, I found myself entering into a world of blogging I hadn't previously been. Through all the different platforms and spaces of blogging, I had never really attached myself to the blogging community or putting myself out there for different opportunities. I had watched from afar (well, read about) the different blogging conferences and experiences over the years but that was something *other* people did. But last year, things changed a bit. I went to a couple conferences. I had some of the most amazing fun because of blogging opportunities. I've met some pretty fantastic people.
And I'm about to meet some more.
In a little over a month, Sarah and I will be flying to Atlanta for the Mom 2.0 Summit. Amazing at it sounds, I am the More in 2014 winner and still completely blown away that this is even happening. First of all, I get to hug on people I've never actually met in person. (And some that I have.) I'm sure there are more going that I haven't even realized yet. There is so much to look forward to, and tons to be nervous about! Although, more than anything, I'm really excited and so very honored to have this opportunity.
So, thank you Mom 2.0 for all this awesome. I absolutely cannot wait.