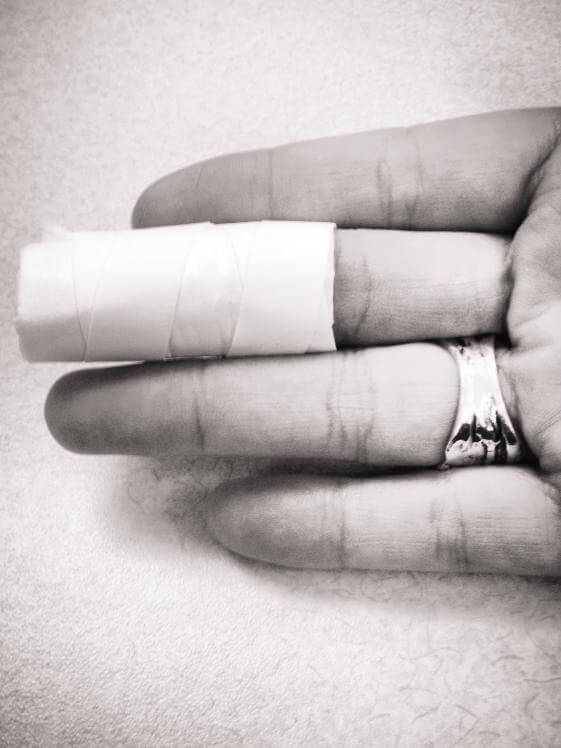 Today is just one of those days. I set out to be super proud that I made it through last week, but to celebrate, I've burned the crap out of my hand, somehow put a scrape on my leg and bruise on my arm and stubbed the hell out of my toe. I have very little makeup on which means I look like leftover hell. The "brown football helmet" I'm sporting doesn't help things.
Maybe it's just better if I check myself in to a plastic bubble and also, please don't look at me, I'm hideous.
I mean…well, it's kinda funny when you think about it.
I think.
At least, it will be.
When I looked at the calendar, gearing up for last week, I actually got a little concerned about how I would fare. So, quite honestly, a burn, scrape, bruise and stubbed toe is probably my body's way of telling me that last week kicked my ass. But last week? Well, it also kicked all kinds of ass.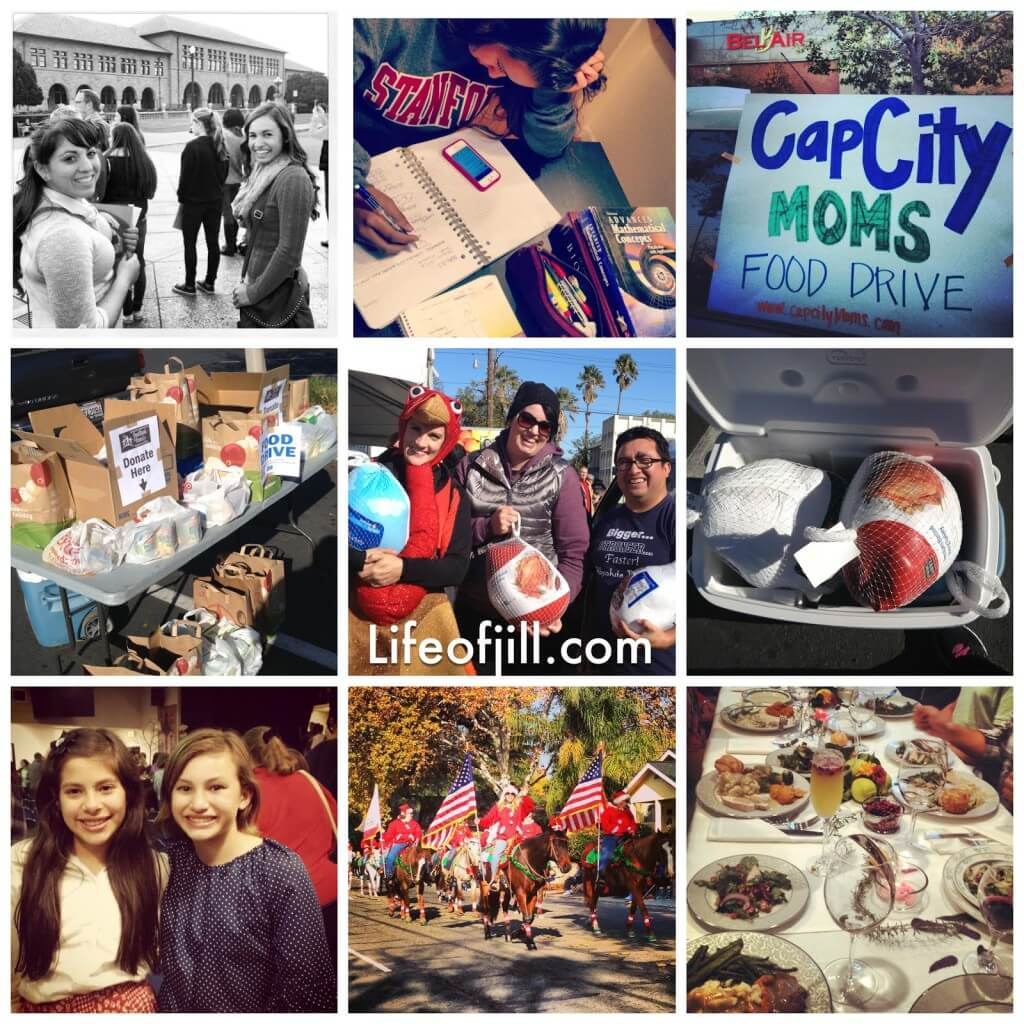 There was Stanford. There were work deadlines. There was my nephew's birthday. There were practices and lessons. There was a midnight showing. There was two hours of sleep before getting up for a (wonderful) food drive. There was being so proud of my cute little sixth grader and her school play. And then her school band was in a parade. And then I took the girls to the movies. Again. And then we celebrated Thanksgiving with my inlaws. Which was LOVELY.
And we survived. And my house is only in a tiny bit of a shambles. And I'm thankful and grateful and apparently so excited about it I'm a hazard to my own well-being.
But we crossed off things on the College Bucket List. We did good, you guys. We helped people. I watched my kid blossom…and I could see how much she's enjoying herself. Which was amazing and wonderful and I'm so stinkin proud of her.
It was a good week. A week to be proud of.
And I'm just so glad that I have this place to write it all down and remember how wonderful and insane it was.
My life is (overly) full. And you know what? I just wouldn't have it any other way.