Last night, I admitted to Sarah that I hadn't been on Pinterest in weeks. She was understandably shocked. Quite honestly, I didn't know that my Pinterest Vacation had lasted so long. But when you're spending every spare moment on a new adventure? Well, I guess time just flies. With, or without, Pinterest.
This, maybe, applies to this right here blog of mine.
And so here we are.
To catch up? I had a really amazing Thanksgiving, thankyouverymuch. We started the day with Run to Feed the Hungry. I don't know why we had such a great run, but we had a freaking blast. Maybe it's because we're so cute.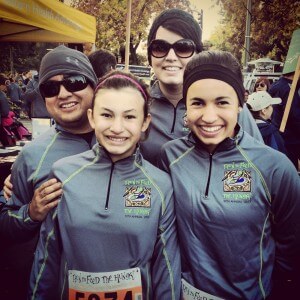 Thanksgiving dinner was spent with most of my siblings, my cute family and my inlaws. And you know what? It was pretty gosh darn fantastic. And wonderful. And I loved every minute of it. Even if I didn't get a chance to shower after the race. (Good news is that I showered BEFORE. That was lucky. And a lot planned.)
The next day, we set out to find the biggest Christmas tree ever. Okay, not ever…but the only thing I asked for Christmas was a huge tree. So we made our way up to Apple Hill…along with a million other people…and braved the weather. And by "weather" I mean it was, like 9 million degrees. Which, if you think about it, is pretty odd weather for picking out a Christmas Tree. But we were on a mission and powered through! We would not be sidetracked! Even if we were wearing WAY too many clothes and probably suffered from heat stroke at one point or another. The hugest Christmas tree needed to be found!
However…the tree farm we settled on, didn't have the huge trees we were thinking we would find. By that time, we had searched for quite some time. So I settled on what I thought was a nine foot tree. Maybe the family would just have to buy me an actual present, too, since the tree wasn't GINORMOUS. But as it turns out? It was actually a little more than ten feet. And turned out to be the perfect size for our front room windows. The star perfectly looking out the top windows.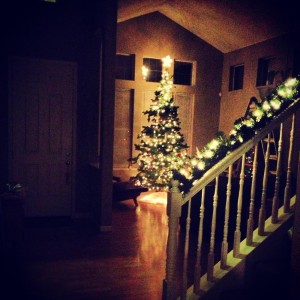 Also, did you KNOW you had to stand on ladders to decorate ten feet trees? I may have had some nervousness tackling the top of the tree with lights. Okay, I may have had sweaty palms and shaky legs as I leaned from the ladder to those top boughs.
Ten feet is a wicked good start to my tall tree obsession.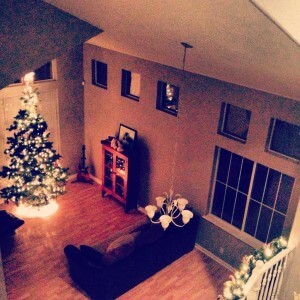 Also, remind me to tell you how weepy it can get when you start hanging all the "Baby's 1st Ornaments" and realize just how long ago that was. Time, you're an asshole.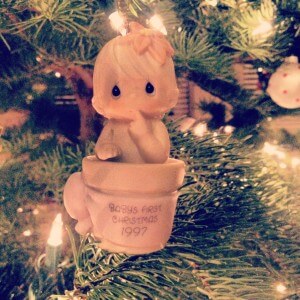 Speaking of time…it is now December 12th. I haven't purchased one Christmas present and I'm pretty fine with that. Maybe I shouldn't be, but I know it will get done. I know there will (eventually) be presents under our tree. And I'm even pretty sure that my cute family will like what will be wrapped and ready for them. You know, when I actually find time to go shopping.
It'll happen. It will.
In the meantime, I'm really enjoying the NOT shopping. It's good for my soul.
Also, this book has nothing to do with anything. Except it's it DOES. Because who wouldn't want to read THIS?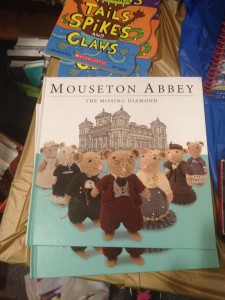 Have a great (almost) weekend, everyone.