You know what? I get it. Talking about cheese and yogurt and ice cream is, well…I guess it could be kinda odd. Except when it's not. Like when you sit down with other area bloggers and talk cheese with some of the coolest people in the business. I'm sorry, but that's when talking about cheese is super, super cool. (Actually, there was very little cheese discussion. It was mostly ice cream talk. Let's be honest.)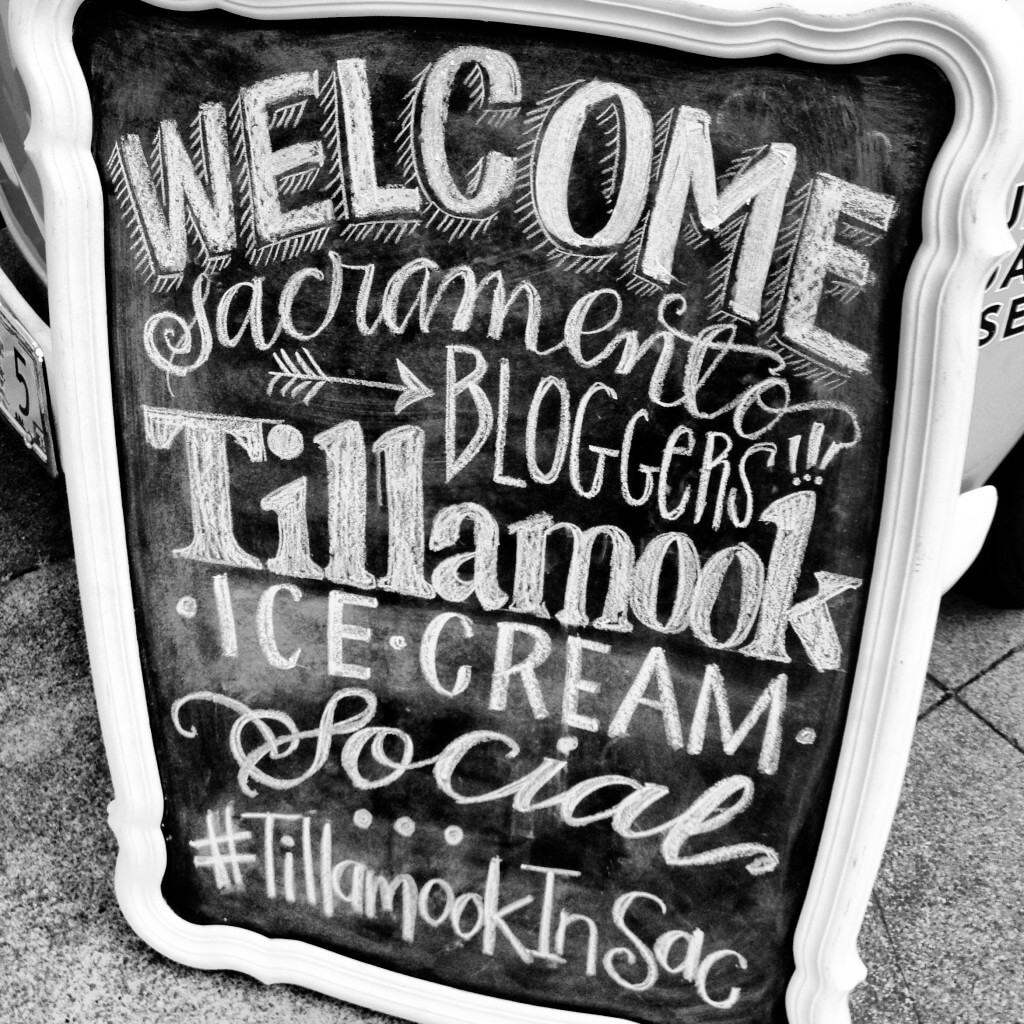 Last week, I had the pleasure of joining other Sac Bloggers for a Tillamook Ice Cream Social Event. And nothing says "ice cream social" like putting a social media spin on the evening. Or maybe I just find it awesome that Tillamook put a social media spin on an ice cream social. Either way, social media is so much more delicious when there is an ice cream social involved. Especially if the ice cream is Tillamook.
I think. I'm not even sure what I just said.
The lovely and talented Gillian gave us a brilliant overview on how to make social media work for us. Our "Visual Voice" in the internet and social media world and how we can use that to develop our brand and our stories and our visual presence on line. Did I mention she was brilliant?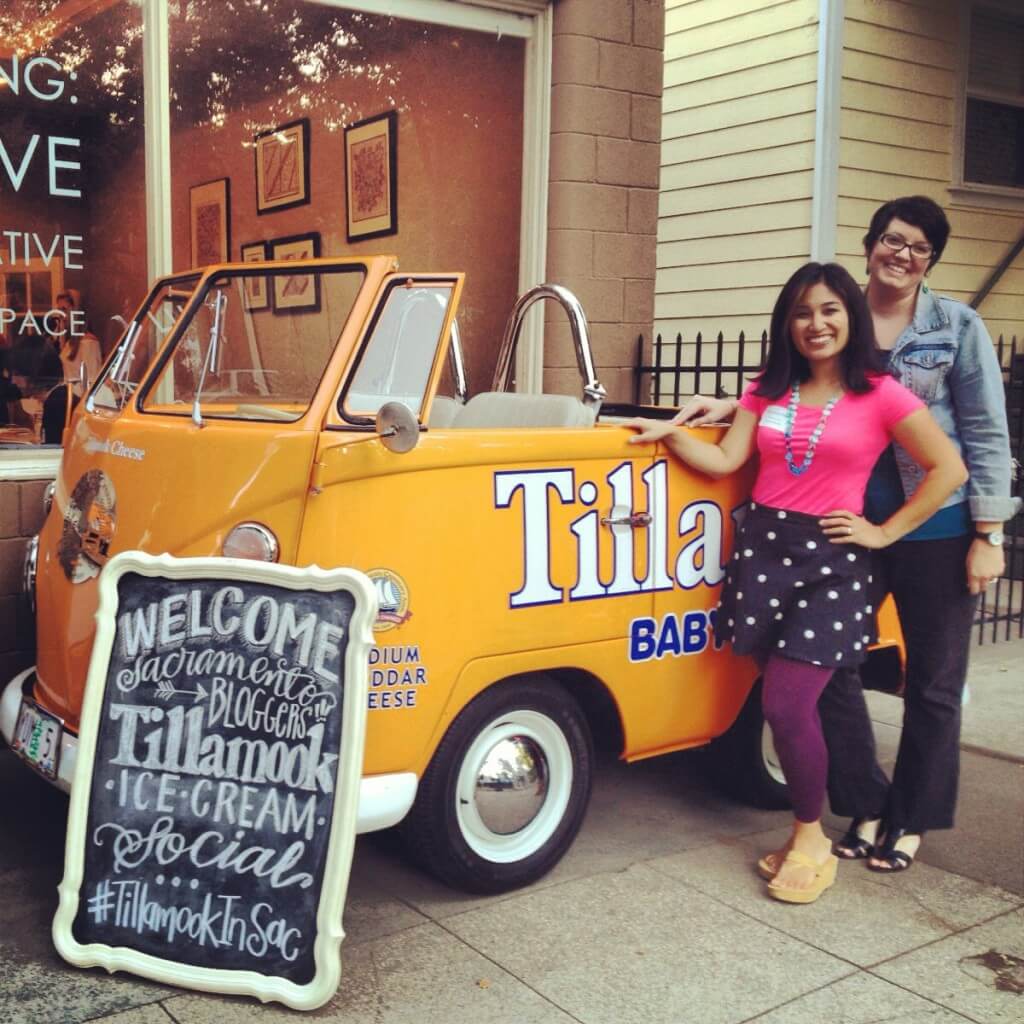 I've made no secret about the fact that I love Tillamook. My family is maybe even more obsessed than I am. (Okay, there's no maybe…they really are obsessed. And maybe threatened my life if I didn't bring home yogurt from the event.) But one of the things I love most about Tillamook is the relationship they build with their consumers. I mean, c'mon…they know they they're a company that makes and sells cheese. (Delicious cheese, of course.) But more than just cheese is the history of dairy farmers and creameries and the commitment to quality they made over 100 years ago. They have always been owned and operated by those that "work the soil" and "milk the cows" and who know the business best. But the community that they have built and nurtured is pretty fantastic. Tillamook doesn't just care about selling you cheese, they love to be a part of that experience. And, yeah…I keep joking about cheese. But obviously cheese is just the jumping off point.
Because have I mentioned ice cream?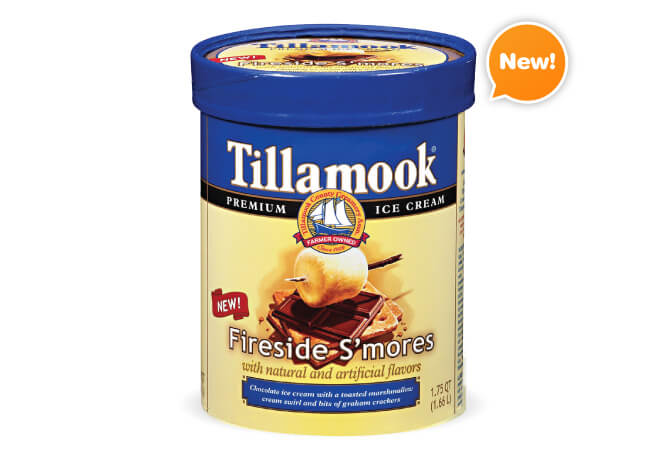 At the end of the evening, we all had a chance to make an amazing ice cream sandwiches out of the delicious Tillamook ice cream. The best "stylized" and best Instagramed picture of the ice cream sandwiches would be chosen. I was a little concerned about my sandwich melting. I took a picture, sure…but found it much more important to eat the darn thing. (I didn't win. Clearly.) (I didn't care. Clearly.)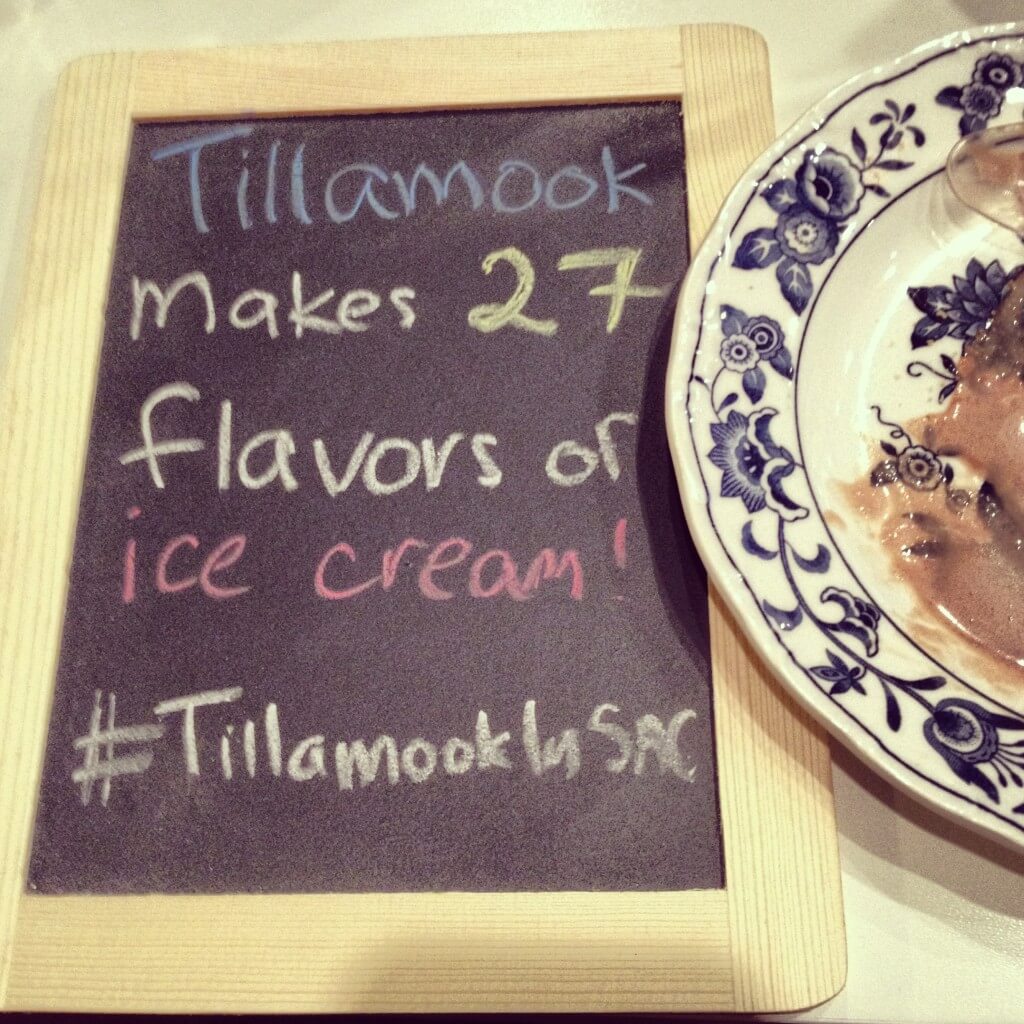 I obviously had a wonderful evening. I got to hang out with some of my favorite people…I learned a lot…I ate way too much ice cream. My kids were so jealous that I got to hang out with Gillian and Katie from Tillamook that I kinda felt bad that I didn't arrange for my own private ice cream social. Not that my family deserves their own event, but…when your 16 year old kid is so disappointed that she didn't get to see them she started stalking following them on Instagram in a totally non-scary way? Well, I guess that means you need to admit that your yogurt addiction is worse than you thought.
A huge thank you to Tillamook, SodaPop PR and Sacramento Bloggers!