We celebrated Ramona's 13th birthday this past weekend. A little early because Easter and spring break can make scheduling a birthday party rather difficult.
Friday afternoon, Ramona informed me that she would love to have an emoji party.
So we did.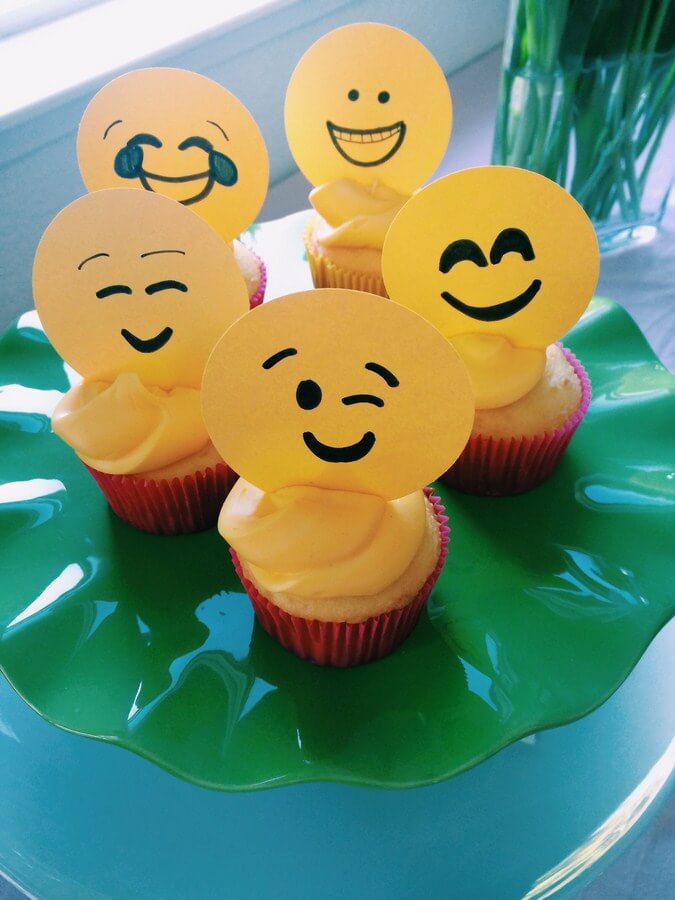 I'm not gonna lie, I was a little proud of pulling it off with so little notice. With only a mild amount of danger. (I even went the long way home because I just couldn't see to merge into traffic.)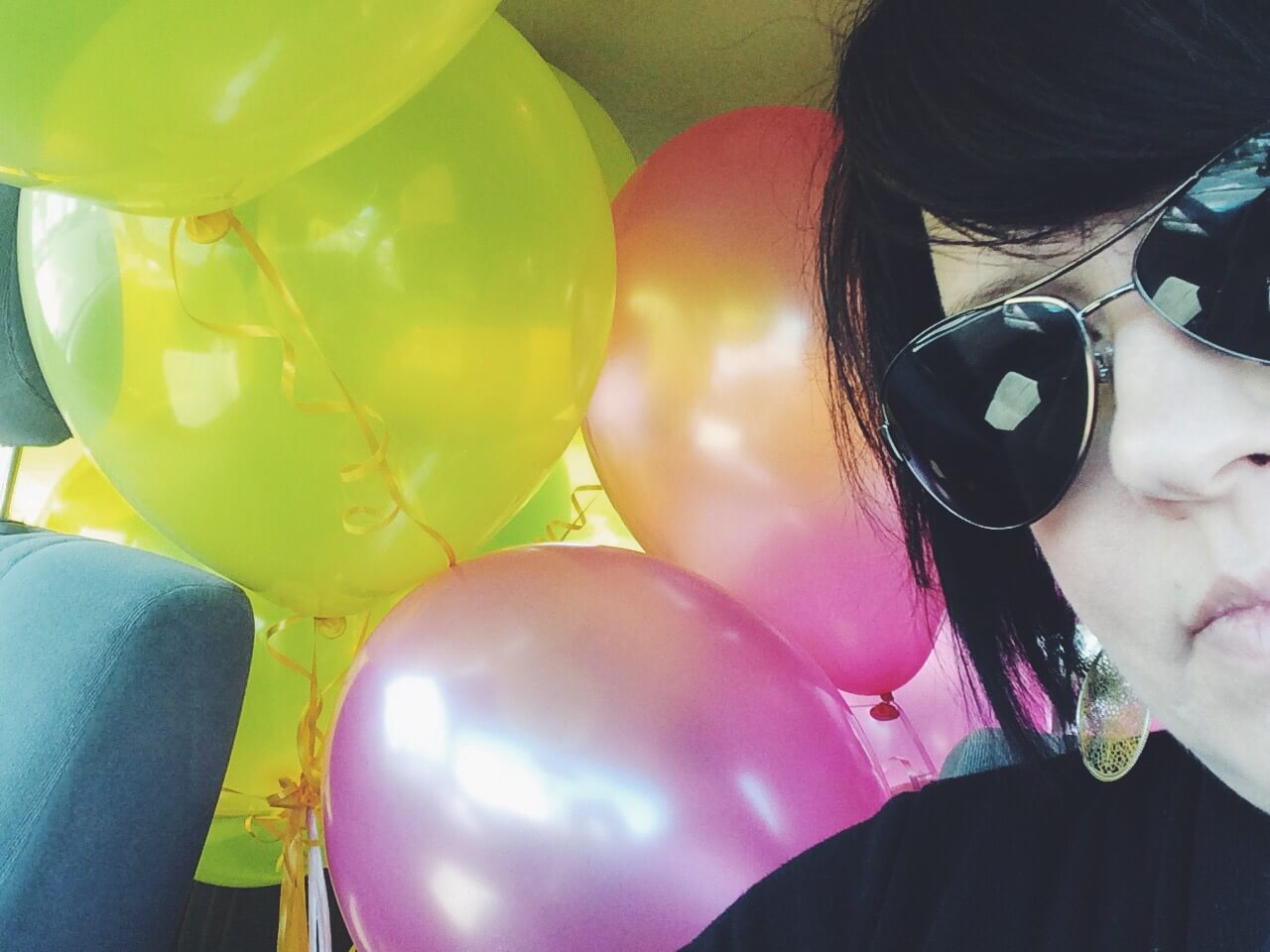 I punched out yellow circles and drew as many emoji faces as I possibly could. We pink and yellowed the crap out of all the things.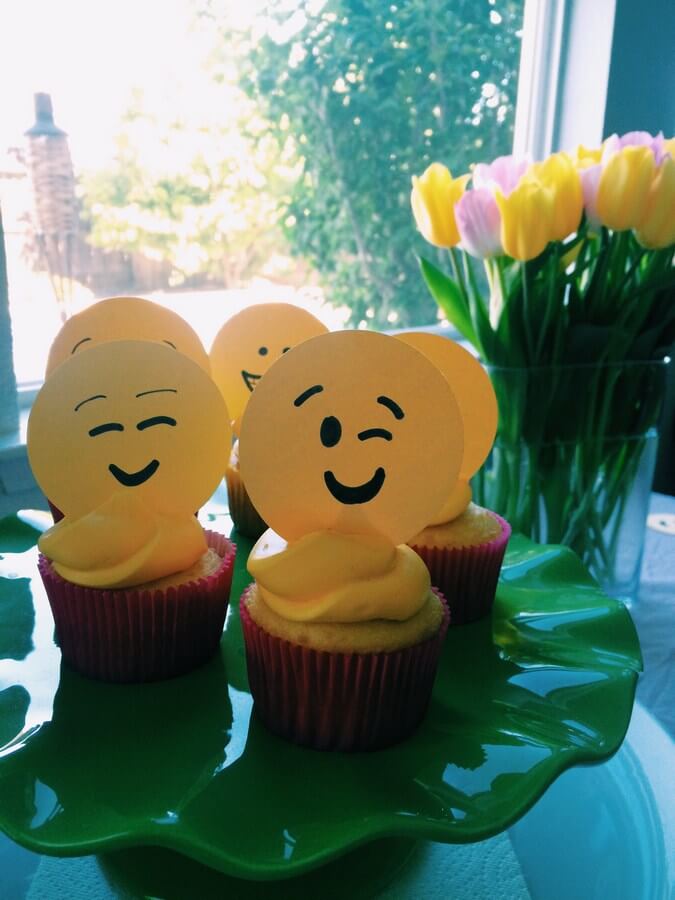 But because I am 12…I couldn't help but make chocolate cupcakes with chocolate frosting. With eyes. As the smiling pile of poo emoji. As one does.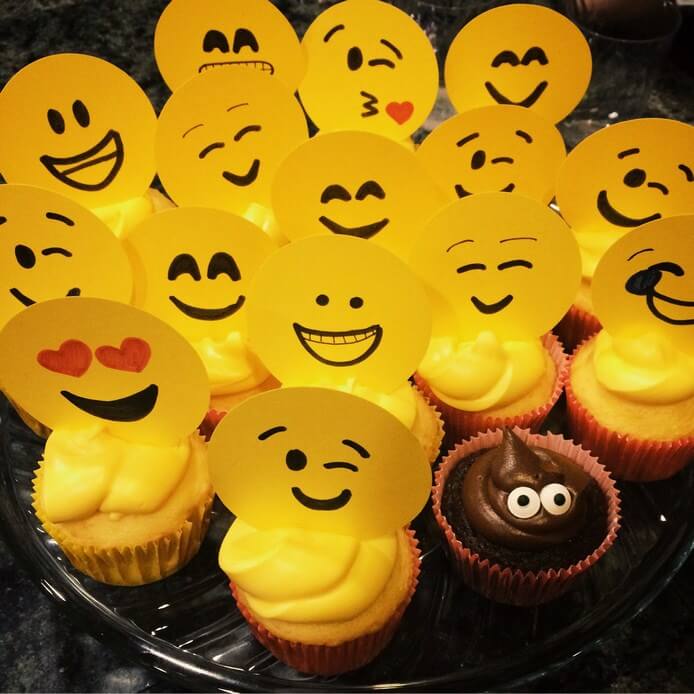 I almost talked myself out of it. (What if our parents hate it and are appalled!) (They weren't.) WAS I TAKING OUR EMOJI THEME TOO FAR??!
Luckily Amy brought me back to my senses and reminded me it was damn funny. DAMN. FUNNY.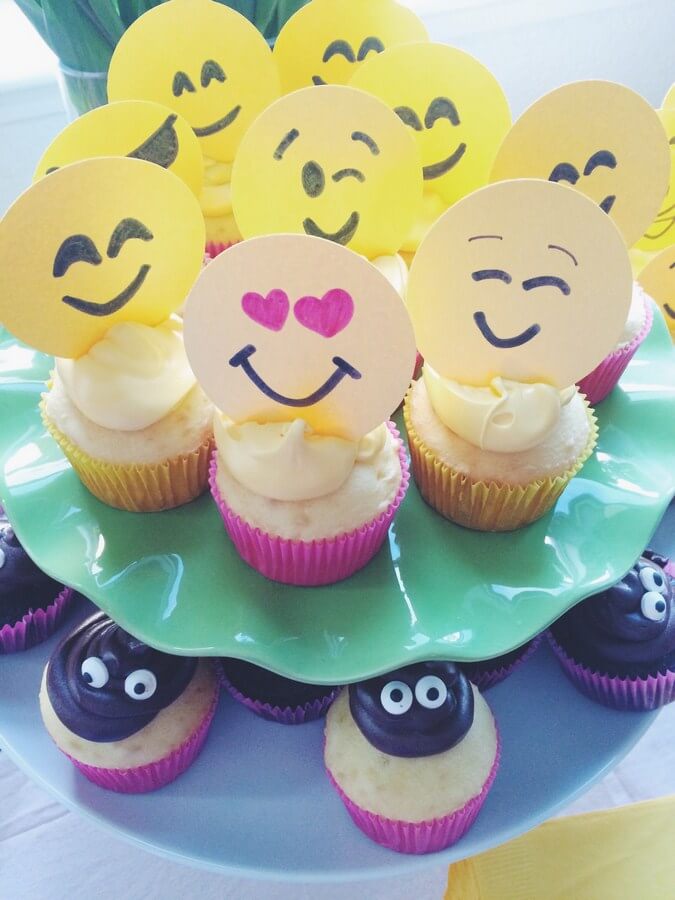 Emoji poop for everyone.