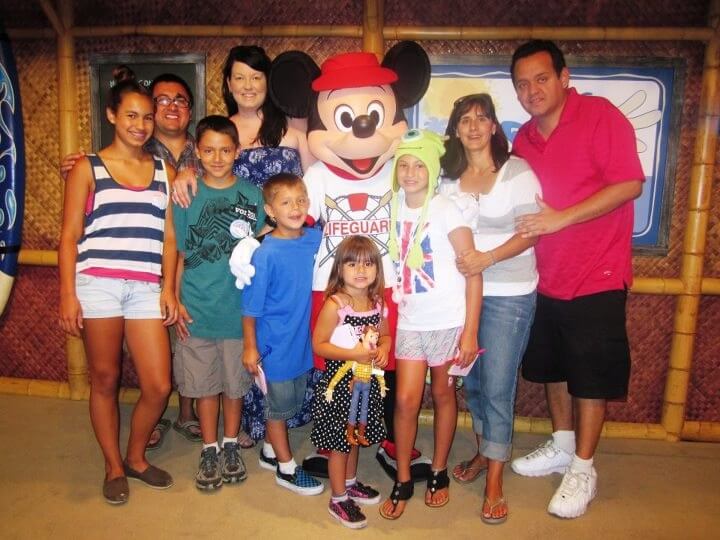 My family is so good at going to Disneyland. Not because we're geniuses or anything, we have just learned over the years what works for us and how we've even learned how to have an amazing time without breaking the bank. You would think we would've grown out of it by now, but my kids are 16 and 11 and still want to go to Disneyland on all our vacations. All of them.
Sorry, Hawaii or Mexico. You're just not good enough.
There is something about Disneyland that zaps the four of us into the best versions of ourselves-all at the same time. Even when we travel with friends or meet up with some of our favorite people. We have our Disney plans down to a science, so we know how to ride our favorite rides and see our favorite things pretty efficiently. We find that we have tons of patience for crowds and waiting. (Miracles!) And, somehow, we all just go with the flow and let the fun and excitement dictate how we spend our day.
Truth be told, we love going to Disneyland any time of the year. Summer? A blast. Thanksgiving and Christmas? Ridiculously magical. (Yes, I just said magical. I'm sorry. But you have to know the truth IT SNOWS ON MAIN STREET.)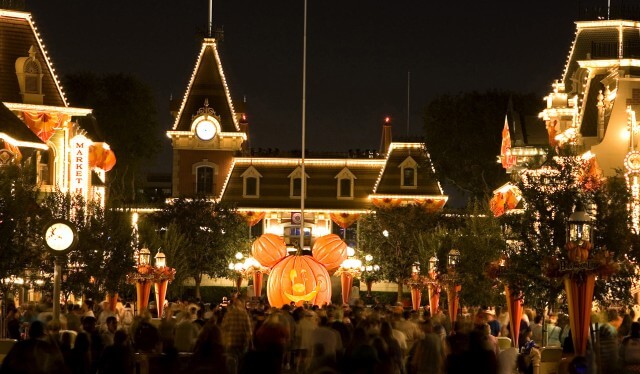 For years we've talked about going to Disneyland during the Halloween season. We've had many conversations about wishing we could go when the park is "dressed up" for spooking. But this is where I admit that I had no idea how amazingly cool Disneyland is for Halloween. And it's even cooler this year.
The Halloween season made its appearance just this past Friday (Friday the 13th, man.) and stays until Halloween. New this year: special Halloween décor at the Mad Tea Party in California Adventure.
Mickey's Halloween Party: 13 nights of magical Halloween partying with Mickey. A separate ticket after-hours event for you and your family to celebrate Halloween and trick or treat with your favorite Disney characters. Your event ticket gets you in to the park up to three hours before the event, so you and your family can enjoy the park before celebrating with Mickey. Tickets sell out fast, so get your tickets early. For more information on the specific 13 dates, click on over here.
Monsters U Dance Party: new this year, a dance party with your favorite Monsters University students. It has been described as a "family friendly frat party" but if Mike and Sully show up in togas, I'm just not sure what to think.
Rides and attractions also "dress up for Halloween. The Haunted Mansion is a mix of Halloween and Christmas a la Nightmare Before Christmas. Space Mountain transforms into Space Mountain Ghost Galaxy. (AWESOME.)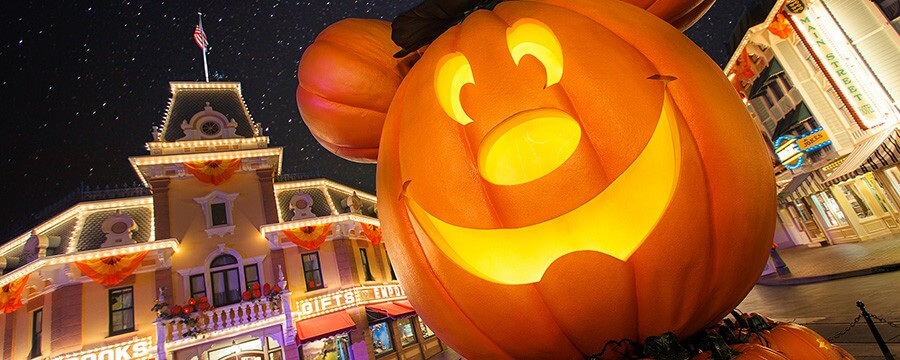 What half of my kids don't know yet, and why I've waited a little bit to say anything, is that the four of us are heading the Happiest (Spookiest) Place on Earth next weekend to check out Mickey's Halloween Party. Like, next Friday kind of next week. I'm so giddy I can't stand it. I'm also probably super annoying and I'M SORRY. This was just one of those things that has been on our radar for so long, I just can't help how excited I am. And part of that is because I'm so excited to surprise that Ramona kid of mine. She's been working so hard, I can't wait to see (and probably video) her reaction when she realizes where we're going. I'm a little bit bummed that we couldn't surprise Beezus, but sometimes juniors in high school can't be surprised by trips somewhere if they're missing a day of school. (LAME, I know.)
I'm probably a little more excited than I should be to see some of the Disney villains take the stage. It's not very often they get to be the center of attention, and I'm super excited to see them out and about a lot more. Hopefully my kids feel the same way because I kinda want to get a picture with as many as I possibly can. No seriously. I mean COME ON…Maleficent OUT IN THE WILD PARK.
I might not be able to sleep this week.
My family and I have been given tickets to Mickey's Halloween Party and Disney park. All opinions are my own.