I don't really want to talk about resolutions. I didn't really make any. But what I AM trying to get better at is making long and short-term goals for myself and for my family. I want to learn how to focus on the small aspects of a much bigger picture. The baby steps toward a big dream instead of tripping over my own insecurities and life's roadblocks.
During the Great Broken Blog of 2014 I let a lot of things go here. I don't know that I needed the break, I think I had just made it way too hard. It was much easier to hide behind the brokenness. The fixing of all things broken reminded me how much I like it here.
So while I didn't make any resolutions, I did make a promise to myself and how I wanted to keep track and remember this year. Some people keep jars that they fill up with memories or good times, I just now have my little space here. Again.
But if I was keeping a jar? This picture would be the second thing I put in there. (The first being the picture from yesterday.) And in some way, I would try to explain how much I love that she still loves taking pictures with me and being silly with me. Loving that she is one of my favorite humans and knowing that I just might be one of hers, too.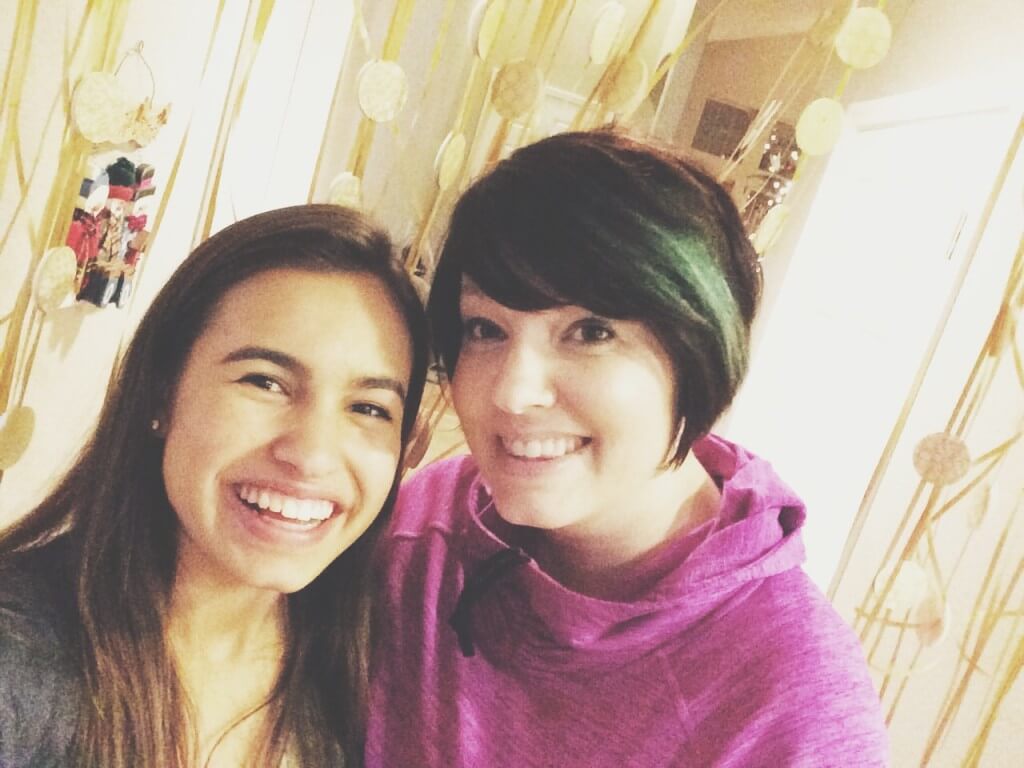 Please know that I might suck at this new way of doing things. But that's not gonna stop me from trying. Not anymore. If it's pictures, if it's words…it doesn't matter. There is just way too much I want to remember.